Sept. 4 Wednesday (9:50 am – 10:40 am) @Niwa Hall
Topic: Desirable System in 2020 and Later from the Viewpoint of Disassembly of Overseas Large-Scale Devices in 2018 and 2019
Speaker: Hiroharu Shimizu (TechanaLye, Co., Ltd.)
Abstract
  I'd like to focus on what the next generation of system is. It can be obvious by disassembly and analysis of recent devices such as 5G smart phones, the latest integrated ECU mounted on the Tesla vehicles and so on. And I'm going to unravel a future direction of development by showing differences in technology between Japanese companies and overseas companies.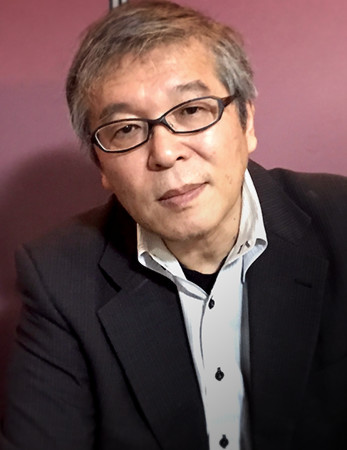 About the Speaker:
Hiroharu Shimizu is the CEO of TechanaLye, Co., Ltd. since 2016. He had worked for Renesas Electronics as a senior principal technical director until 2015.
Sept. 5 Thursday (9:30 am – 10:30 am) @Niwa Hall
AI-Baseball: Semiconductor, IOT, and the Sport Industry
Speaker: Prof. Cheng-Wen Wu (National Tsing Hua University)
Abstract
This talk is to introduce the trends of semiconductor opportunities in the fast-growing area of sport technology, which is a much larger industry than the semiconductor industry itself. The objective is to promote cross-disciplinary research and education in (baseball) sport science and technology, which includes IOT, AI, 5G, cloud computing, advanced sensors, etc., in addition to the domain knowledge in sport science. Without loss of generality, we will focus on baseball as an example. Trends in areas like smart venue, immersive media, quantified athlete, next-generation sponsorship and fan engagement will be introduced. Examples of existing products, systems, and services powered by semiconductors will be given, and future directions that calls for innovative semiconductor design and test technologies will be addressed.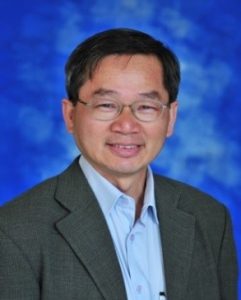 Distinguished Chair Professor, Dept. EE, NTHU

Director, IC Design Technology Center, NTHU

Chief Adviser, Center for Sport Science and Technology, NTHU

ICT Track Chair, ARAC, ITRI
About the Speaker:
  Pitcher and short stop in Taiwan's National Little League Baseball Team (the Tainan Giants), and won the 1971 Little League World Series in Williamsport, Pennsylvania, USA. Pitcher and short stop of the NTU Baseball Team—won the 1981 Championship in the National University Series (Category 2—non-baseball specialty students).
  BS in EE, National Taiwan University (NTU), 1981. MS/PhD in ECE, UCSB, 1985/1987. Joined Dept. EE, NTHU in March, 1988. Served at NTHU as the Director of Computer Center, Chair of EE Dept., Director of IC Design Technology Center, Dean of the College of EECS, and Senior Vice President for Research. Served at ITRI as the General Director of the SOC Technology Center, and the Vice President and General Director of the Information and Communications Labs (on leave from NTHU, 2007-2014). Received the Distinguished Teaching Awards (twice) from NTHU, the Distinguished Research Awards (3 times) from National Science Council, the Industrial Collaboration Awards (twice) from the Ministry of Education (MOE), the Academic Award from the Ministry of Education (MOE), the National Endowed Chair Professorship from MOE, the EE Medal (highest honor) from the Chinese Institute of Electrical Engineers (CIEE), etc. Current research interests: test and repair of semiconductor memories, design and test of symbiotic neuromorphic computing systems, and smart technology for baseball. Life member of the CIEE, life member of Taiwan IC Design Society, Fellow of the ROC Technology Management Society, and Fellow of the IEEE.