Date of Exhibition (Flexible Time)
   Day 1: Sept. 4:  8:30 AM – 6:00 PM, Wed.
   Day 2: Sept. 5:  8:30 AM – 2:50 PM, Thu.
Exhibitors:
❖Synopsys, Inc.
❖Mentor, a Siemens Business
❖Cadence Design Systems, Inc.
❖ADVANTEST CORPORATION
❖Syswave Corp.
❖ABLIC Inc.
❖Renesas Electronics Corporation
Location: 100th Anniversary Hall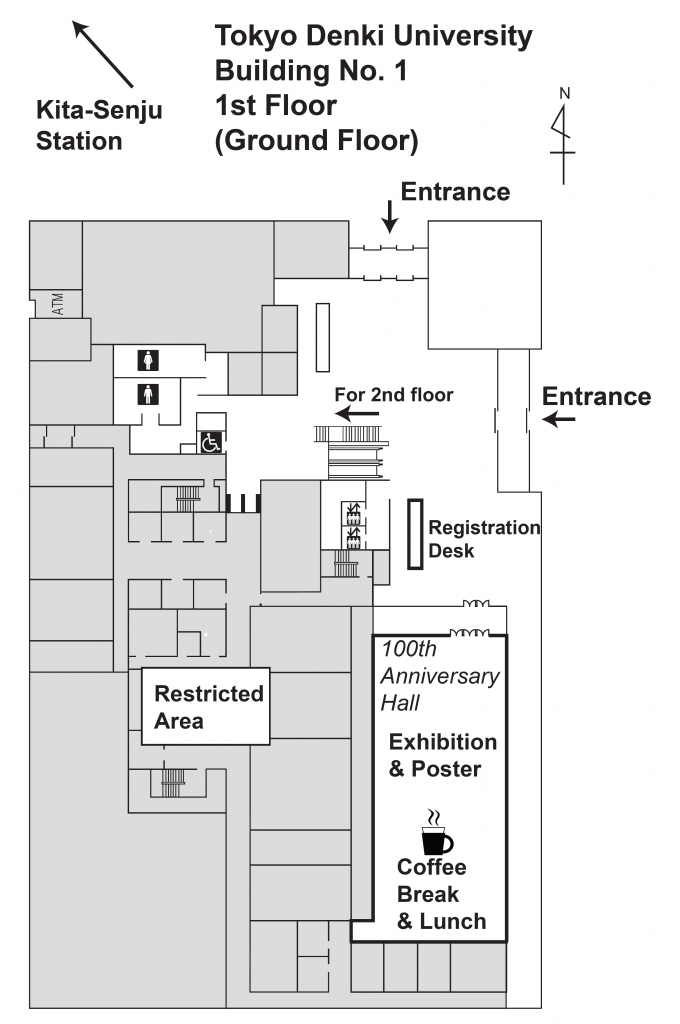 Poster:
  Poster presentations by the High School Students which will be held at the 100th Anniversary Hall with the Industry Exhibition, on Sept.4 Wednesday 11:40 am – 4:30 pm, and Sept.5 Thursday 11:40 am – 2:50 pm. 
The program of poster presentations is HERE!
.